Vets First Choice Online Pharmacy
Our mission is to treat your pet with the same love and care we would our own. With that in mind, we have prepared this letter.
There are many online pharmacies, especially those you are familiar with that frequent television ads and market home delivery of veterinary prescriptions at greatly reduced prices. The most popular items include heartworm prevention, flea and tick control products, and prescription diets.
What you, the pet owner and consumer, are not informed of is the following:
These products are not guaranteed by the manufacturer for quality because the manufacturer refuses to allow their products to be distributed by these internet sites. The internet companies solicit third party sources to obtain product that are often not properly prepared or handled. The reason the manufacturers do not want their products distributed by these internet sites is because the sites frequently violate the doctor/client/patient relationship. The guarantee is important because it means that the manufacturer will pay for any treatment the product would prevent (worms, heartworms, fleas, ticks, etc.).

The drugs you receive may look real, but they could be counterfeit, contaminated, expired or otherwise unsafe. If a patient receives counterfeit or substandard medicines, they could prevent the patient from getting better, cause sickness or worse, death.

Price and home delivery can be closely matched with ethical sites, such as Best Friends' Veterinary Hospital own online pharmacy at www.bestfriendsvethosp.com (http://bestfriendsvethosp.vetsfirstchoice.com) which allows you to get the product via the internet direct from the manufacturer. Our prices are close to and sometimes even lower than other sites' prices. In the case when prices are so low and below our cost, it is due to the substandard quality of the product.

Your information is not secure with many internet companies. They can sell your information, or put you on mailing lists and share your email and phone number with other solicitors. These sites may infect your computer with viruses or sell your personal information to rogue websites and Internet scams. If you buy medicine from a fake online pharmacy, you also risk being harassed by repeated emails and phone calls or being charged for products you never ordered or received. That is never the case with our online pharmacy. Your personal information is encrypted for security.

Third party pharmacies do not support your local veterinarian. By purchasing through Best Friends' Veterinary, you're supporting your veterinary hospital. With that support, we can continue to provide safe online store services for your convenience.
As of April 1, 2018, our office will carry a limited supply of prescription food. We plan to keep small size bags in stock in case of emergencies but suggest our clients utilize our online store for large bags and frequent orders. Also, if you prefer to use an internet company for pharmaceuticals other than our online pharmacy, then we will write a prescription that you can fax/email to whomever you wish. However, we cannot sign a prescription and directly fax it to any pharmacy that we do not approve of as this would violate our standard of care and ethics. Be aware human pharmacies have made fatal mistakes filling pet medications. We use a veterinary pharmacist.
Once again, we are concerned for you and your pet's welfare in having the above policies at Best Friends' Veterinary Hospital. Please contact us with any questions or concerns.
(Source: https://www.fda.gov/Drugs/ResourcesForYou/Consumers)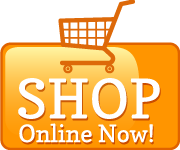 Click the photo to go directly to Vets First Choice.
If you have any questions, please call us at 301-977-1881